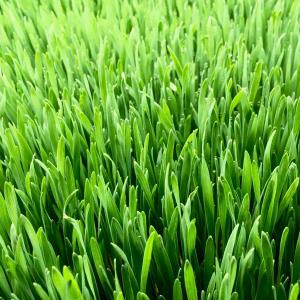 Wheatgrass
Fresh, sweet wheatgrass
This item is not presently for sale, please check back when ordering is open. Order period is each week Mondays 8 AM through Tuesdays 6 PM with delivery on Thursdays.
This wheatgrass is perfect for the home juicer! We harvest just a day or two before delivery, making this the freshest option around. This wheatgrass should last at least 7 days in your fridge, giving you the option to juice it fresh all week long.
Drinking wheatgrass juice eliminates toxins, improves digestion, detoxifies the body, and boosts the immune system.
You must be logged in to confirm your subscription
Login