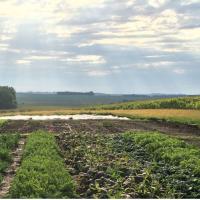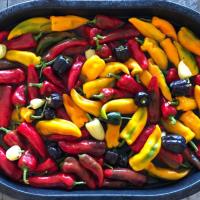 Tillford Rye Farm
Contact: Jeremy Nelson
Address: 25530 481st Ave Garretson, SD, 57030
Email Address: tillfordryefarm@gmail.com
About Us
We are a fairly new small-scale agricultural enterprise, committed to growing beautiful, delicious, and nutritious produce in a way that improves the land and the environment surrounding it. This means that we utilize organic farming principles: cover cropping, minimal tillage, and no synthetic chemicals. We work to create a balanced ecosystem by sowing a wide diversity of food plants as well as flowers, helping to attract beneficial insects like pollinators and predators that counterbalance pests.

Tillford Rye began in 2017 as Jeremy and Caitlyn, along with their new son Elliott, made the move from Minneapolis to a small acreage in South Dakota. The farm is situated about 10 miles northeast of Sioux Falls. Amidst a rolling landscape of corn and soybean fields, Tillford Rye occupies 8 of 160 acres that were originally bought by Jeremy's great-grandfather.

This small slice of land will be our home. Here we will raise flavorful, beautiful plants alongside our growing children. The soil will provide a stable foundation in which we will all thrive. It will allow us to provide fresh, healthful food in a way that nourishes our souls, our community, and our land.
Practices
We adhere to organic principles and products. We only use OMRI approved products, like our fertilizer (composted turkey poop) and don't use any pesticides or herbicides at all.

On our farm we also utilize the following management pracices:
Buffer Zones
Cover Cropping
Drip Irrigation
Field Rotation
Managed Livestock Grazing on Fallow Land
Minimal Tillage
Pollinator & Beneficial Insect Plantings
Wildlife Habitat