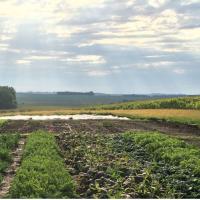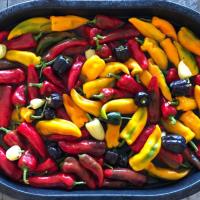 Tillford Rye Farm
Contact: Jeremy Nelson
Address: 25530 481st Ave Garretson, SD, 57030
Email Address: tillfordryefarm@gmail.com
About Us
Tillford Rye Farm began in early 2017 when owner-operator Jeremy Nelson and partner Caitlyn, along with our 6 month old son Elliott (4), moved from Minneapolis to a family acreage outside of Sioux Falls, SD.
Today we are entering into our fifth season of growing annual vegetables and fruits. In that time we've also welcomed our daughter, Aurelie (3), and our growing livestock herd of goats and chickens.
We are committed to growing beautiful, delicious, and nutritious produce in a way that improves the soil, the environment surrounding us, and our community.

Small-scale agriculture. Organic principles. Mostly dirt & love.
Practices
We adhere to organic principles and products. We only use OMRI approved products, like our fertilizer (composted turkey poop).
On our farm we also utilize the following management pracices:
Buffer Zones
Cover Cropping
Drip Irrigation
Field Rotation
Managed Livestock Grazing on Fallow Land
Minimal Tillage
Pollinator & Beneficial Insect Plantings
Wildlife Habitat